Get ready for school or a tour round the world with American Tourister bags. "Be independent" and fashionable with these handy bags, capable of storing all your books and other necessary items without tearing or bulging out.
Available in black, white, brown, beige, maroon, red, blue and host of other colours, they have cool designs such as a monogram of the world map or geometric designs.
The range also includes trolly bags in various sizes and colours, for journeys to destinations unknown. Prices start at Rs. 500. Log on to Flipkart now and let the adventure begin.
How to buy American Tourister Bags at starting deal price of Rs 500?
Click here to go to the Store Page.
Select this product and add it to shopping cart.
Proceed to checkout and make payment.
Recommended American Tourister Backpack and luggage bags at Flipkart:
American Tourister Backpack(Stars) at Rs 1000 Rs 500

American Tourister Backpack (Brown) at Rs 1050 Rs 735
American Tourister Backpack (Blue) at Rs 1890 Rs 1500
American Tourister Impression Expandable Check-in Luggage – 21.6 inch
(Black) at Rs 5990 Rs 3594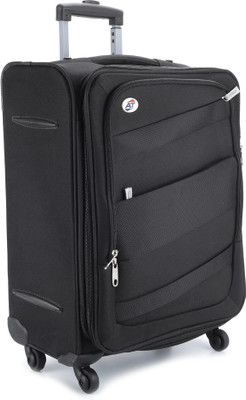 American Tourister Velocity Expandable Cabin Luggage – 21.3 inch
(Red) at Rs 6650 Rs 3990