A complete real and honest Autobiography of Sachin Tendulkar is on publishing stage which will be releasing on 6th of Nov 2014. If you are eager to know the secrets of Sachin then, preorder now at Rediff for Rs 480. On the release date the price might be of market value Rs 899.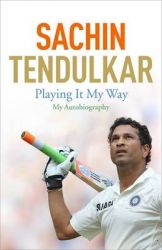 How to buy Autobiography of Sachin Tendulkar at deal price of Rs 480?
Click here to go to the Store Page.
Select this product and add it to shopping cart.
Don't forget to apply coupon code : OCT150.
Proceed to checkout and make payment.