Is it not annoying to keep your laptop on your lap while it expels a lot of heat? You do not get the comfort while watching a movie or working while sitting on your bed. Here comes a solution- Buy Foldable Laptop Table from Snapdeal at a discounted price. This table is foldable and light weight, hence it is easy to carry around. When not in use you can conveniently fold it and place it in a corner. Now work or watch a movie while you comfortably relax on your soft bed. This table can also be used for other purposes too. Use it as a writing desk or serve yourself dinner on it. The table is made up of Ply which makes it durable and long lasting. You can wipe it clean with a wet cloth or dust it with a clean dry cloth. Buy Foldable Laptop Table at just Rs. 420!
How to buy Buy Foldable Laptop Table:
Click on the link here.
Click on buy now.
Enter Coupon Code: FURN30.
Proceed to payment.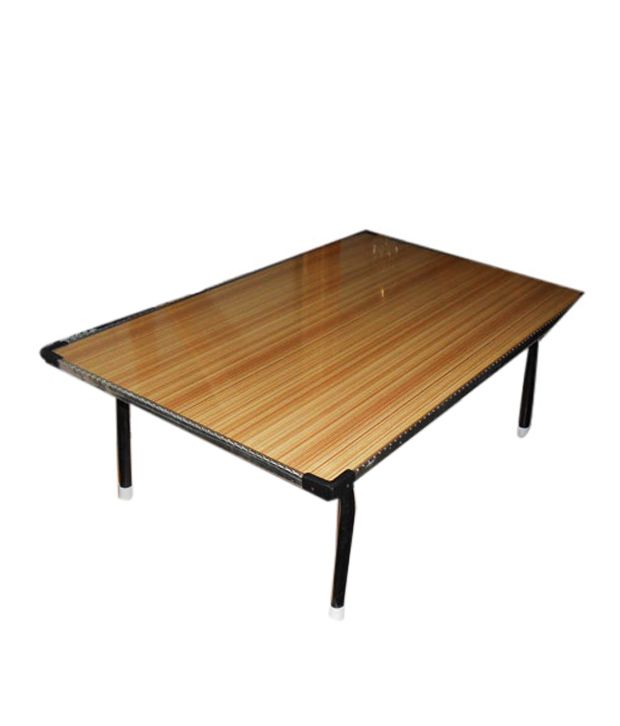 Key Features:
Easy to carry.
The table is crafted from ply making it durable and sturdy.
Folding Multipurpose Table.
Color: Multicolour.
Material: Ply.
Contemporary style.
This foldable and adjustable laptop table will help you to work at the comfort at your home.
Dimensions (L*B*H ): 23 x 15 x 9 inches.
About Portable Desks:
The portable desk has not one but many forms. In a sense, the portable desk is a long-lost ancestor of the portable computer, and the modern laptop could be considered an atavistic grandchild of the 19th-century Lap desk. The only modern survivors of all the antique forms of the portable desk are the bed variants of the lap desk and a series of standardized forms of the field desk.