Make your kitchen your innovation place. Kitchen that inspire you definitely need Electrolux convection microwave oven. Whats your planning for your kid's birthday party? A delicious chocolate cake of-course. How about pizza or grilled panner tikka for snacks? What about desserts? Favorite menu for any party. Strawberry pudding or cream roll? You can prepare all this instantly. Buy microwave online from Electrolux with 30+2%Off. Electrolux convection microwave oven give new dimension to your cooking skills. Its auto-cook menu, tandoori heater, defrost feature, smart wave technology expertise your cooking skill on variety of dishes. Bring a multi-cuisine tastes on your dinning table. Dealstan bring special electronic carnival offer buy microwave online from Electrolux with 30+2% discount. Original price Rs.9990 with 31%off its Rs.6890. Dealstan gives extra 2%Off for Rs.6850 with 1+3 years warranty. You can be rest assured that our products listed here come with full warranty so you can buy microwave online without any worries. Use promo code ELX2 at checkout.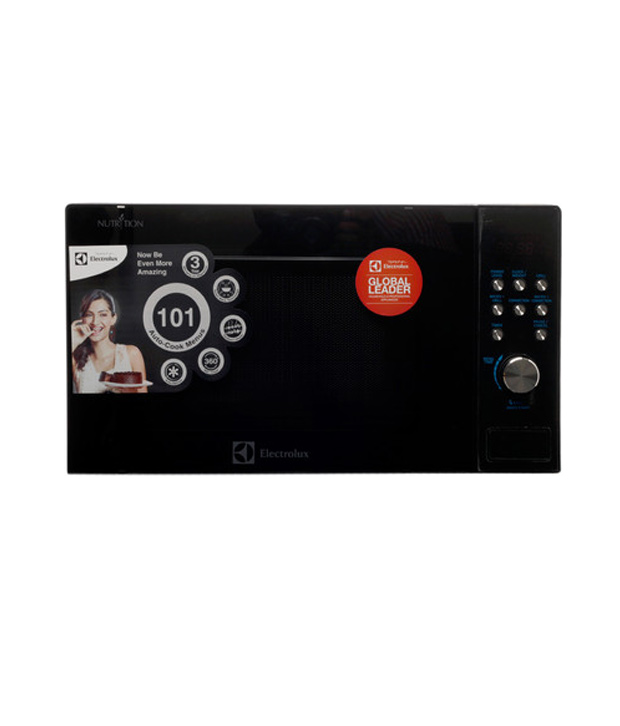 How to buy microwave online from Electrolux with 31%Off@Rs.6890:
Go to snapdeal.com.
Click on buy now.
Coupon code required (Use promo code ELX2 at checkout.)
Cash on Delivery.
No shipping charges.
Dispatched in 3 business day.
Product Description:
If you are fond of food but very busy with your work, then the Electrolux C23J101 Convection Microwave Oven – 23 Litres is ideal for you. With 23 litres capacity, the Electrolux convection microwave oven cook variety of dishes with its 101 auto cooks menus, just at the press of a button. You can defrost your food any time with its auto defrost and your food will be ready to be served as fresh.. The Smart Wave technology gives uniform cooking, thus removing cold spots and overcooked edges without losing nutrition of the food. While the Tandoori Heater helps grill your food faster, crisper and better. Cleaning the microwave oven is easy, thanks to the 360 Degree cleaning which ensures even the smallest of stains get wiped off. The convection microwave looks elegant with black finish. Additional features include Keypad control, Crispy Grilling, Black Front Finish, Cooking Gets Faster, Even along with Nutrients Preserve. The Magnetron comes with a 3-yr warranty.
Technical Specifications:
IN THE BOX:
Sales Package: Microwave, User Manual
GENERAL FEATURES:
Capacity: 23 L
Type: Convection
BODY:
OTHER BODY FEATURES:
FEATURES:
Additional Features: Tandoori Heater
Smart Wave Technology
360 Deg Clean
Crispy Grilling
Black Front Finish
Black Cabinet
Preset Built-in Timings for 101 Recipes
Cooking Gets Faster
Even along with Nutrients Preserve
Combination Cooking
Cook Menu: 101
Defrost: Yes
CONVENIENCE FEATURES:
WARRANTY:
Period: 1+3 Years (1 Year On Unit and 3 Years on magnetron)