The Google Online Shopping Festival 2013 brings various offers and discounts and coupons for the customers. These discounts are on various products across all the categories. Mobile Phone or the Cell phones rule the world.  They have become one of our major needs. These days a mobile phone is not mere a communicating device but lot more. We use our cell phones or Smart phones for work purpose i.e. to check emails, SMS, use various apps and so on. It is like our best companion.
Here in this post we are going to give you the curated list of best offer available on top mobile phones, which you can purchase during 2013 GOSF Sale.
Samsung Mobile 2013 GOSF Offer:
Samsung Galaxy Star Pro GT-S7262 (Midnight Black) at Discount Price of Rs. 6,399
Samsung Galaxy S Duos S7562 at GOSF Discount Price of Rs. 8999 Only

Samsung Galaxy Grand Duos GT-I9082 (Metallic Blue, 2 flip covers) at Discount Price of Rs. 17,570 Only
GOSF 2014 Offer on Nokia Mobile Phone:

GOSF 2014 Offer on Nokia Lumia 1020 (Black), Final Price: Rs. 40,990

GOSF 2014 Offer on Nokia Asha 501 Dual Sim (Black), Final Price: Rs. 4,600

GOSF 2014 Offer on Nokia Asha 501, Final Price: Rs. 5024
Best Micromax Canvas Phone GOSF 2014 Sale:
Micromax Canvas 4 A210 (Gray) at Snapdeal for Rs. 15,509 ~~ Apply Coupon Code: GOSFSALE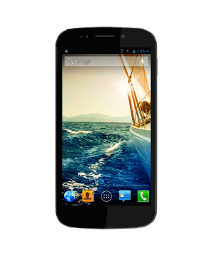 Micromax Canvas 4 A210 at Flipkart for Rs. 16,247 Only
It promises tremendous options, more variety and huge discounts. The good news is that this time GOSF will be a three day shopping festival. It will be held on the 11th to 13th of December 2013. All the popular as well as the new entrants in the online shopping business will participate in this festival. Customers will get to explore new websites and discover latest offers and discounts on their desired products.
All the efforts are taken to encourage online shopping and make people accustomed to the new generation shopping alternative. It is fast. It is convenient. It is safe. Because its online. More than 100 shopping portals will present their offers to the customers. The safety and security policies of every site are made keeping the customer in the centre. With GOSF 2014 make your online shopping experience a pleasurable one.
How to Get 2013 GOSF Offer on Mobiles – Online Discount on Mobile Phones?
Google online Shopping Festival is currently the most happening thing on the internet. GOSF was launch in 2012 on 12th of December. Google choose a unique date 12-12-12 to make an impactful launch. This festival was a great success in 2012 witnessing many online shopping portals participating in it. It created a huge platform for the customers to buy products online at cheaper rates. Hence this time Google has come up with its sequel. So Google presents a bigger and better version of this festival which is – GOSF2013.
We also play games and enjoy movies on our smart phone. Hence having a smart phone is a desire for all. So if you are planning to replace your old smart phone or Buy a brand new one. This is the right time to do so. Because at 2013 GOSF Offer on Mobiles, you get innumerable options on websites, products and brands. They offer unbelievable discounts on best quality products and on the top most brands. The 2013 GOSF Offer on Mobiles is the best opportunity to purchase your desired cell phone. You may get offers and discounts like never before.
Get to choose from the top brands like Samsung, Nokia, Apple, Micromax, Karbon and so on. Buy conveniently sitting at the comfort of your home. The smart payment options, EMI Facilities make it even easier for the customers. The easy shipping and timely delivery of the products makes the customers happy. With an opportunity like 2013 GOSF Offer on Mobiles, buying a smart phone will be an exciting task. So come and join this massive event with us. Buy products conveniently and safely. Come join the fun and be a part of GOSF2013.