Buy the stunning Prestige Gas Stove 4 Burner DGT 04 SS from SnapDeal at a discount of 33%. This 4 burner gas cooktop has a duplex design, 2 burners are placed above and beyond the lower burners. This assures that your vessels do not collide. You can use all the 4 burners simultaneously with ease. The glass tops are made up of shatter proof toughened glass which is also easy to clean. This glasstop adds efficiency and are easy to maintain. With Prestige brand you can rest assured of quality and durability. It comes with 1 year's warranty. Add this beautiful gas cooktop to your kitchen and beautify it.
How to buy Prestige Gas Stove 4 Burner DGT 04 SS:
Click on the link here.
Click on buy now.
Proceed to payment.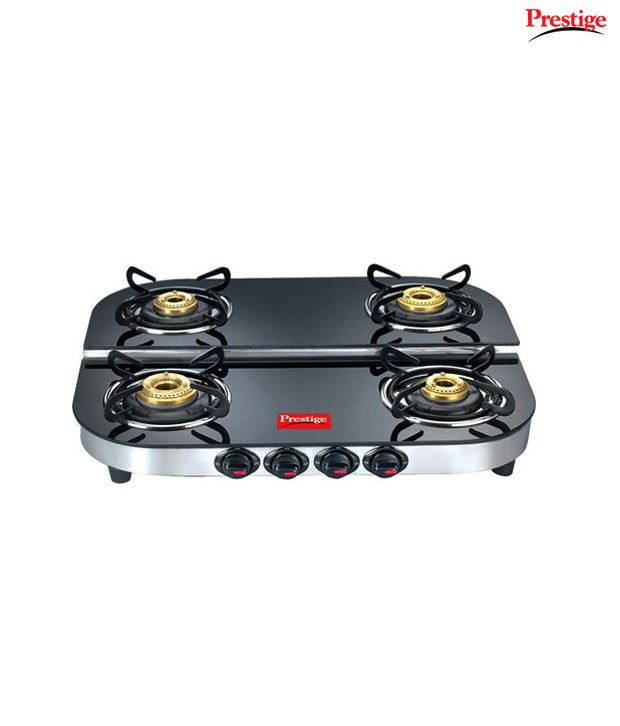 Key Features:
Elegant black toughened glass top.
Spill proof design.
High efficiency brass burners.
Individual pan support.
Duplex advantage.
About Prestige:
Prestige is owned by the TTK Group. The TTK Group is an Indian business conglomerate with a presence across several segments of industry including consumer durables, pharmaceuticals and supplements, bio-medical devices, maps and atlases, consular visa services, virtual assistant services and health care services. The TTK Group was started in 1928 by T. T. Krishnamachari, and is largely owned by the family. The group has revenues of over US$450 Million with a presence across India and several international markets.